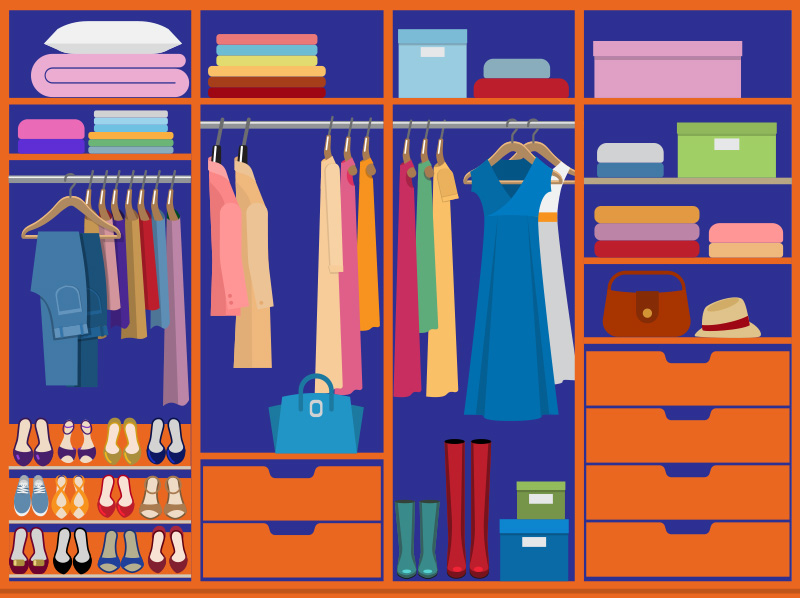 Since early childhood, I had a passion and natural talent for organizing and making things 'nice and tidy'. Many childhood hours were happily spent organizing my Dad's workshop and garage – I loved being his 'helper' and learning how to use all the hand and power tools. Great satisfaction was taken in organizing the kitchen drawers, cupboards, clothes closets, and basement storage spaces. I loved to be creative, move the furniture, and decorate.
An innate tendency toward cleanliness and being neat, combined with a knack for spatial conceptualization and decorating, resulted in every room and area of the house being immaculate and meticulously organized. Friends recruited me to organize their rooms, desks, make-up, and clothes closets. Being organized was a true calling!
This 'gift' led to a successful 25+year career of working as an Administrative Professional in both small offices, not-for-profit organizations, and large government agencies; no office, record keeping or filing system, or storage supply room was too big for me to tackle! My superior organizing abilities were always recognized and praised by colleagues, supervisors, and management. I worked full-time and also did professional organizing on the side.
It seemed only fitting to use my passion and natural talent for organizing to start my own business – something I had dreamed of doing for more than two decades. Whether it's organizing drawers, cupboards, pantries, closets, filing cabinets, offices, workshops, or garages – you name it, I can organize it!